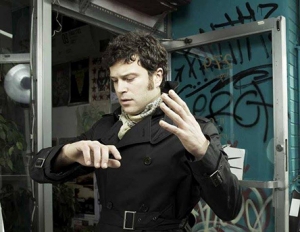 Who Am I? For more info please contact
surface2sound@gmail.com
For over two decades, I have been a dedicated, self motivated improvisational musician, visual artist and experimental filmmaker.While doing so I always envisioned commingling these mediums into one cohesive production process that was unique in its methodology, process and outcome.
Personal computers have just recently reached a processing capacity and file compression can handle data in "realtime " to make my vision a reality. Personally I term this process "Convergence" as the improvisation of the three elements of music, animation and video editing in a similar way the mind manipulates thoughts and growing closer to the way we dream. Its this convergence that I purpose that will be at the vanguard of the new media paradigm that is being dominated by video games industry at the moment.
 Convergence in its most current iteration is the co-mingling and continuum of all creative media forms in order to hybrid the perceiving/interacting paradigm of thought, imagination, analysis and expression itself..The closer we get through processor based A.I to "living thought" the closer we question the materials we consider in the makeup of "reality" and the elements that are involved with its carryings on..
Creative actualization of the mechanism (Resolume) is a key component in lifting the thin veil of singularity to reveal the more complex masks of identity and place.Doing so we can hopefully reunify the Being aspects of  Living-in-time.
The #1 Selling Theme On Themeforest Is The Right Choice For You

We Have The Most Dedicated Support Team Around, Trust In Us

Constant Updates Added With New Features Give You Major Value

Power Elite Author Gives You Peace of Mind, You Can Trust In Us

Buy Avada Today And Join The Growing Community of Avada Users
Here's The Good Stuff. Some of My Best Work Is Featured Below.
Yes that's right, we've added over 100 new features! New layouts, short codes, theme options & more!