The purpose of this page is to feature one off wood design prototypes for the various custom fixtures, furniture and cabinetry I create in my woodworking studio.
I utilizes multi-media as a means to narrate the psychological and spiritual relationships we create in order to relate in the natural and man made world around us. His method is a "series-based' constructivist approach using different configurations of medium, message and materials. These elements are then coordinated to produce an atheistic based image that serves as a tangible example of an intangible inspiration.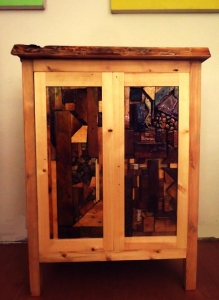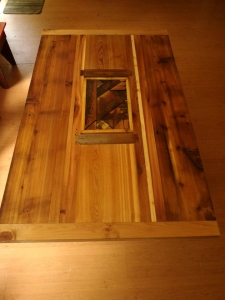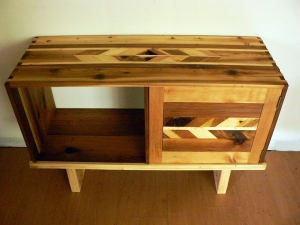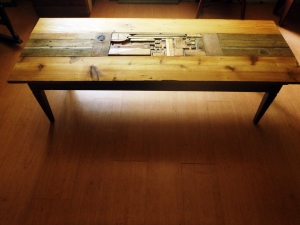 Awards
1997: Ontario Arts Council grant for theatre production
1998 : Awarded Bravofact Grant for "Jazz Pharmacy" Music Mural
2001; Awarded Videofact grant to produce "The Inhabitants" experimental film
2006: Bessie for best new sound design for Rogers Commercial
2009: Canada Arts Council Grant For Pulse Project
Exhibitions

Oct 7th-Dec 10th : Next Passage Out Resolume Tour (CBT Grant)

May 2 – June 8 Museum Heritage Garden Mural/Banners( Public art Commission)

Apr 4- 29 2014 Revelstoke Art Gallery: Former Futures (CBT Funded)

Sept 14 – Dec10th Special Needs Art Classes (Community Connections)

Jan 10- Feb 4 2013 Revelstoke Art Gallery: Art Center Mural

(Project CBT Funded)

April 3- Apr 26 2012 Gallery 1313: Leave Me in A Beautiful Place

Oct 8- Nov 7 2011 Pulse LA: LA Watercolors

June 7- June 28 2011 Arts on first Gallery: Nxt Passage Out: First installation

Dec 3-Dec 18 2010 Lennox Gallery: Canadian Pulse Project: The East

Dec 5-Dec 21 2009 Lennox Gallery: Canadian Pulse Project: The West

May 18-June 14 2008 Spin Gallery: "Leave Me In A Beautiful Place"

Aug 4- Sept 3 2007 The Axis Art Gallery: Portable Inspiration #4

April 14-May 6  2007 Sons&Daughters Productions: Portable Inspiration #3

May 14-June 6 2007 Live Art Space: Inhabitants

Nov 14-Dec 2 2005 Steptoe &Wife Gallery: Portable Inspiration #2

Dec 12-Jan 5 2004 Axis Art Gallery: Portable Inspiration #1

Mar 16-Apr 12 2003 Live Art Space: PICANTO!!!